A Letter From the CEO
Dear Members,
Our lobby is now open! Normal business hours are Monday through Thursday 9 am to 5 pm and Fridays from 8 am to 6 pm. If you would like to open a new account or apply for a loan, an appointment is needed. Please call Denise at 928-753-8000 ext, 203 to open a new account. Please call our loan department at 928-753-8000 ext 216 to apply for a loan. You may also visit  fill out the new membership application or a loan application by visiting our applications page. Please continue to wear your mask and practice social distancing.

We continue to support all of your banking needs through many other channels as well. The drive through is full service and has four lanes. You can also accomplish essentially any banking tasks through your online banking. Need to enroll? Click HERE. We will also be checking the drop box throughout the day. You can call and speak to an employee by reaching out to us at 928-753-8000 Mon-Thursday 8:30 am to 5 pm and until 6 pm on Fridays. You can also call our automated CU24 Line 24 hours a day, 7 days a week  at (928) 753-3079 . Please keep in mind you can always stay connected with us via our website, facebook, and twitter.
We are monitoring the latest developments and reports from the CDC and The Mohave County Health Department regarding the virus. Providing a clean and safe environment for our members and our employees has always been and will continue to be a top priority for us. Consistent with the guidance of the CDC, we have increased the disinfecting of the branch and our ATM and have reinforced preventative measures including the use masks for our employees and any member(s) that enter the credit union as well as encouraging social distancing.
To help keep everyone safe and healthy, please do not visit our branch or schedule an appointment if you are sick or have been exposed to those who are sick.  We appreciate your patience and understanding during this public health crisis.
To ensure the health and well-being of our members, employees and the communities we serve, we do ask that our members please wear their masks and continue to social distance. Our four lane branch drive-thru will remain open to handle your transactions.  We are here for you!
Please call 928-753-8000 to speak to a representative or to schedule a branch appointment.
Manager: Denise  928-753-8000 ext. 203 or send an email to: taylord5@frontier.com to set up an appointment.
Loan Officer: Imelda 928-753-8000 ext 216 or send an email to:  imelda_mcfcu@frontier.com to set up an appointment.
Past Due Loan/Visa Payments:  Ramona 928-753-8000 ext. 212 or send an email to: ramonab1@frontier.com.
Debit Card/Credit Card: DeAnna 928-753-8000 ext. 222 or send an email to: deanna.mcfcu@frontier.com.

Peace of Mind
Rest assure that Mohave Community Federal Credit Union is financially safe and sound.  We are very well-prepared to service all your financial needs now and in the future. The shares in MCFCU are insured by the National Credit Union Share Insurance Fund (NCUSIF), which is backed by the full faith and credit of the United States Government since 1970.  Federally insured credit unions, like ours, offer a safe place for you to save your money. Your deposits are insured of up to at least $250,000 per individual depositor. The National Credit Union Administration (NCUA) is the independent agency that administers the NCUSIF. Like the FDIC's Deposit Insurance Fund, the NCUSIF is a federal insurance fund backed by the full faith and credit of the United States government.

It is not known exactly how or what this journey holds, but this we do know:  Americans are resilient. Together, we will make it through these troubling times. And when we do, we will have an even stronger understanding of loyalty, commitment, faithfulness and strength for each other and our community. Please continue to put your faith in Mohave Community Federal Credit Union as you always have.
Kind Regards,
Carol Roby, CEO
Mohave Community Federal Credit Union
Member Solutions
*Delinquent Solutions:
COVID-19 2 Month Extension:Has COVID-19 affected you in any way? If you or anyone in your immediate home is experiencing any financial difficulties due to the COVID-19 Pandemic, you may be eligible for a two month extension on your loan without negatively impacting your credit. Please contact Ramona at 928-753-8000 ext. 212 or submit a request via email to ramonab1@frontier.com. You may also access a COVID-19 Extension form HERE. Once completed, please email it to ramonab1@frontier.com or FAX it to 928-753-3422. Please call to confirm receipt of extension form. This extension request must be reviewed and authorized prior to approval.
*Limited time only. Assistance is subject to change at any time. Some restrictions and eligibility requirements apply.
________________________________________________________________________________________________
Avoid COVID-19 Scams – Don't be a victim of a scam!
Now more than ever, it is important that you remain vigilant to emails that purport to provide information regarding the recent outbreak.  These emails may be offering false information or may even request your information.  Whatever the case, it is important that you do not click on or interact with these emails, simply delete them. There are many different types of scams and fraud. Please do not fall victim to it. Visit the Federal Trade Commission's website for more information.
Remember…
Mohave Community Federal Credit Union will never contact
YOU to ask YOU for your personal or account information.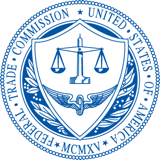 ---
Lobby Now Open